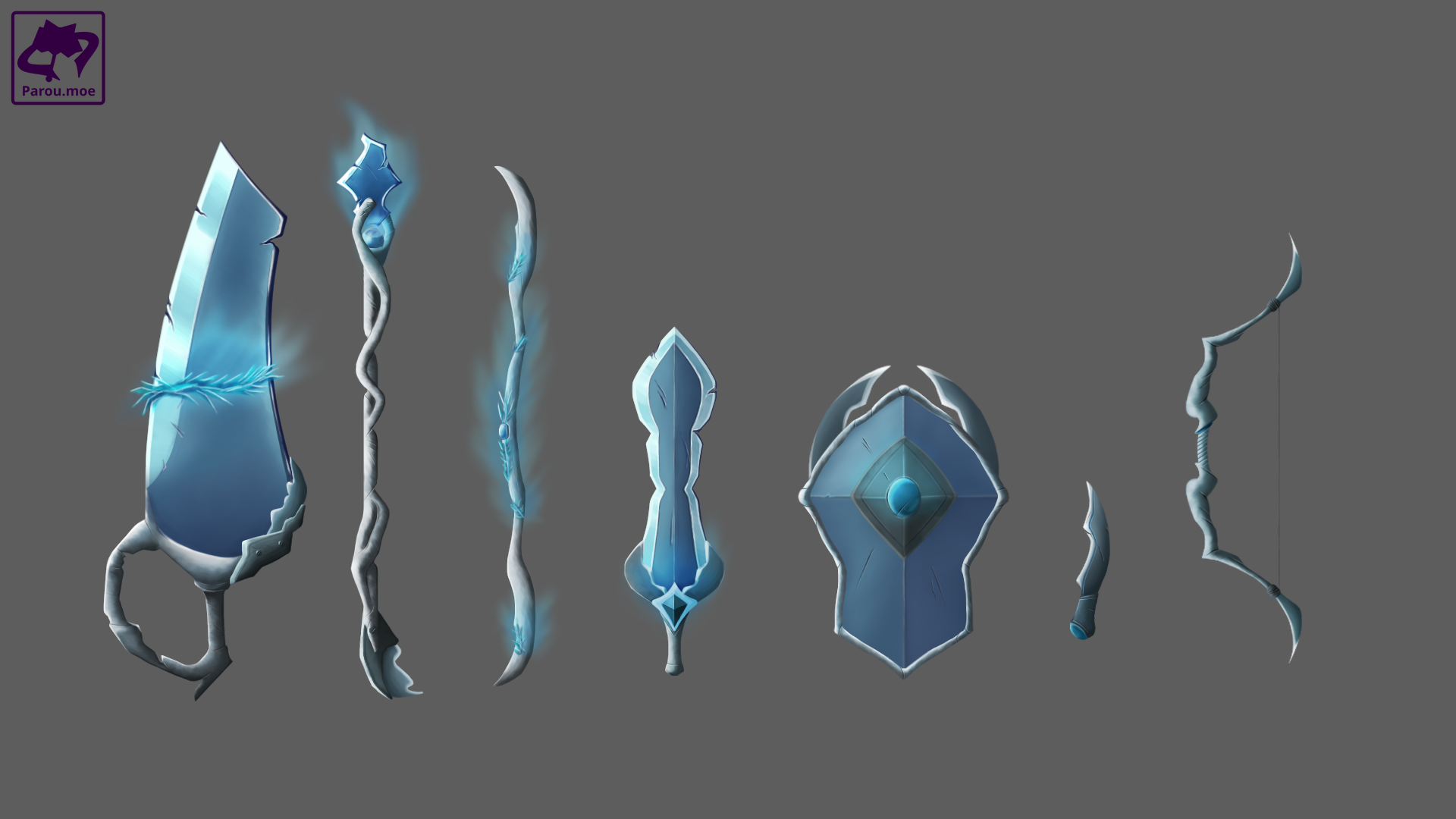 Ice Dragon Equipment
A set of dragon materials based weapons with an ice or coldness element.

Aside from a few metal parts, they are completely made out of spikes, polished scales and carved bones of the dragon.
Most of them use the icy blood of the dragon in a gem or phial to apply an additional ice effect.
Uploaded on
‹ Next
Previous ›